Our infrastructure is strategically located in the center of Sofia, giving our customers an excellent location within the European Union and close to the intersection between Europe, Asia and Africa making it an ideal location for customers that are looking for secure and reliable hosting solutions.
Our company is based in a modern facility, the S3 Data Center, in one of the largest telecommunication facility in Bulgaria and South East Europe.
BBC predicts Sofia could become Europe's Silicon Valley in the following years.
Enterprise class servers
OUR DATACENTER IS HOME FOR MORE THAN 50,000 SERVERS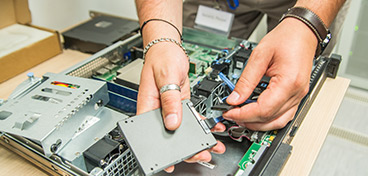 Fast Server Delivery
We deliver every dedicated server within 2-24 hours, once the order is complete and the payment is confirmed. Our IT experts are available 24/7 live at our data center, for server delivery and hardware upgrade.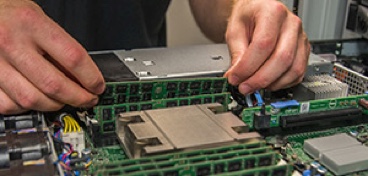 60 Minutes Guarantee
We can replace hardware immediately using our large stock of enterprise servers and spare parts available on-site at our Data Center. In the event of a failure, we will replace the failed hardware within 60 minutes or less.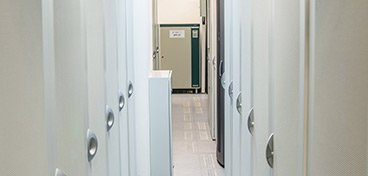 Power
The data center is connected to a Class A main electrical feed with automatic fail-over capabilities provided by 4 alternative Diesel Generators with a total power of 3,4 MW and 100 tons of UPS batteries.
Hardware and network management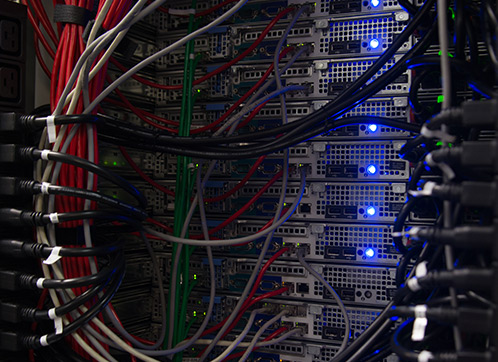 BMS system for real-time parameters monitoring
World Class Service and Customer Support
24/7 Physical Security with access control and video monitoring
Redundant support systems
On-site Monitoring and Support Center
Class A main electrical feed
VESDA – Very Early Smoke Detection Apparatus
Redundant connectivity and independent fiber channel providers
Additional security with lockable Racks and Cages
ISO 9001:2008 (Quality control) certified partner
Raised flooring
Diverse cable entries and Meet Me Rooms (MMRs)
DDoS Protection
Every single dedicated server is fully protected against Level 3,4 and 7 DDoS Attacks using our in-built DDoS Attack and Intrusion Prevention Solution.
Security
Our dedicated servers are locked from public access with multiple levels of security , access control points and video monitoring. All visitors are required to register in order to enter the facility and customer access is granted only to their respective area of interest. Physical access to each server room is restricted with steel doors and entry is managed via RFID cards and 24/7 CCTV. All dedicated servers are located inside locked cabinets, that can be opened and accessed only with keys or access codes managed by our SMC staff.
Data Center Certifications
BelCloud Hosting Corporation infrastructure is located in a Tier 3+ Carrier Neutral Data Center regarding internet connectivity and modern enterprise infrastructure and is ISO 9001:2015 Quality Management System and ISO 27001:2013 Information Security System Certified making us qualified in keeping expensive equipment safe and secure while making sure that your business complies with multiple international quality control and privacy standards.
Network infrastructure
Providing direct multi-Gigabit bandwidth connections to multiple Tier 1 Internet backbone networks (Cogent, Level3, NTT, Seabone, Telefonica and Telia) and over 100 International and Bulgarian ISP, we provide added value to tech companies that are looking for a hosting location with great peering and internet connectivity into the fast-expanding EMEA business market.
Our network infrastructure is designed with redundant fiber optic connections with diverse physical paths built with high quality enterprise network hardware manufactured by Juniper to give our customers reliable and always-on secure internet connections with a 99.98% Network Uptime Guarantee.
Free IPv6 subnet
Our network infrastructure is fully compatible with the IPv6 communication protocol. A free IPv6 subnet (/64) can be assigned for each dedicated hosting order.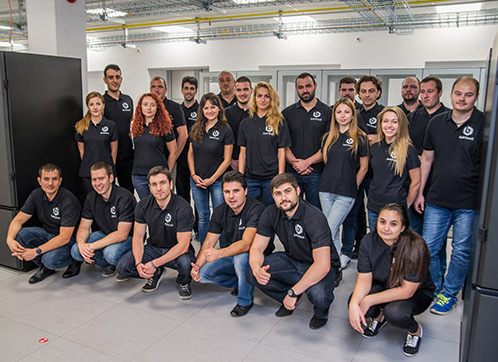 We are proud of our team
Our team of highly trained IT experts has over 8 years of experience in managing dedicated hosting solutions for many international clients and hosting thousands of dedicated servers, routers, firewalls, load balancers and cloud solutions.
We provide live on-site technical support and our IT experts are available 24/7/365 by email and ticket support system. We can replace defective hardware immediately using our large stock of enterprise servers and spare parts available on-site at our Data Center.
All our hosting solutions include the following managed services without any extra fee: Hosting solution assessment, Web Hosting migration, Free Setup, Bandwidth Graphs, 24/7 Server Monitoring, Network security and Software repository.